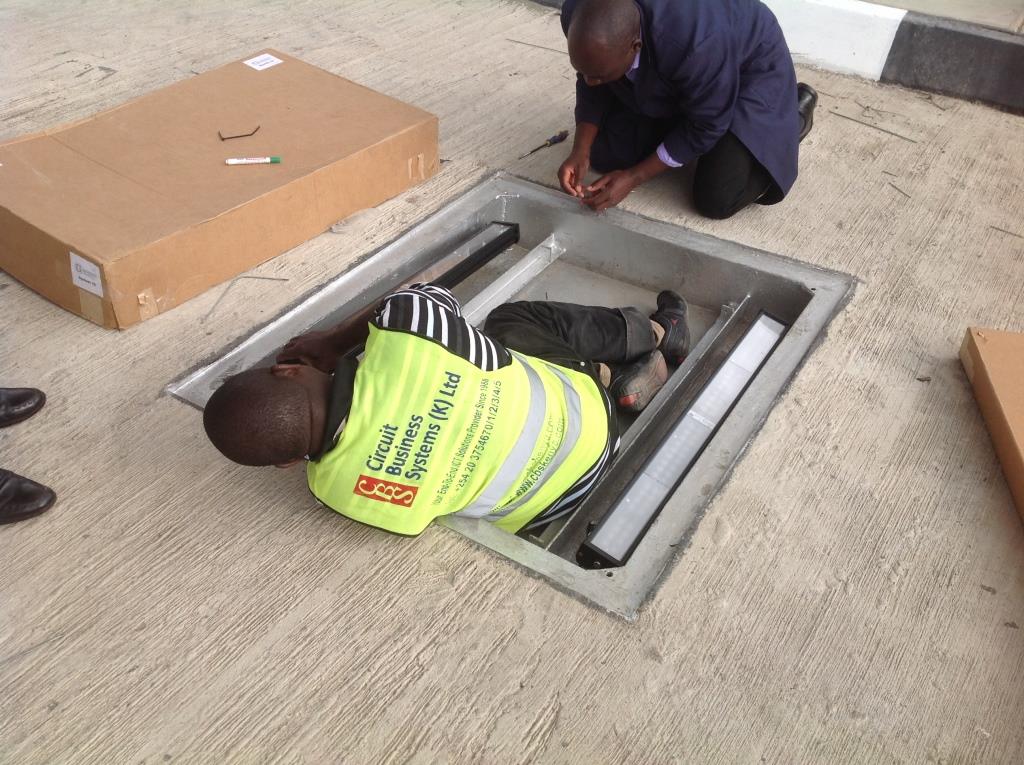 Sovaya is one of the latest entrants in what is emerging as the broadband wars in Kenya, even as the market warms up to the expected arrival of the first fibre optic connection from June. The so-called "last mile", which is the space in which the firm plays, refers to the final link to the consumer.
It is a shelf that has attracted several players among them those that started as internet service providers (ISPs) like AccessKenya and Wananchi Online, infrastructure builders like Kenya Data Networks and even mobile telephone operators like Safaricom, Zain and Telkom Kenya.
Unlike its competitors who mostly rely on cabling or GSM networks to convey content, Sovaya is a wireless local loop operator. This means it has a Communications Commission of Kenya (CCK) license that allows it to carry content within a limited geographical area using wireless technology.
Mr Kariuki's partner in the business, Godfrey Owino, says: "Our mission was to try and remove the barriers that make internet access the preserve of a few. These include high equipment and installation costs, steep monthly charges and bandwidth quotas."
The two entrepreneurs met in Nairobi through a mutual friend about two years ago. Mr Owino, who cut his teeth in the IT (information technology) hardware and networking through his firm CBS, wanted to venture into telecommunications. Mr Kariuki, who was visiting from Texas where he had worked as a network engineer for Verizon, among others, was also scouting for opportunities in the same field.
"It was a perfect match," says Mr. Kariuki of the partnership that they christened Sovaya Communications. "We decided to go for an African-sounding name that had neither baggage nor a particular meaning. We would then define what the brand meant to people, in the tradition that has inspired names like Yahoo or e-Bay."
Aware that its success will hinge on the ability to differentiate itself from existing products, Sovaya is stressing the fact that its "pipe" will be able to deliver several services to the end-user at home or office beyond the normal triple-play menu. The firm is parading a list that includes internet, e-mail, telephony (Voice over Internet Protocol), entertainment/video, IP-based camera surveillance, social networking and a business directory.
The firm will rely on several masts to relay its signal. Already nine have been put up in various parts of Nairobi, including atop the firm's Soin Arcade base, while the international connection is by satellite through a firm called Blue Sky. Like all others in the market, Sovaya will be hoping that the much-hyped fibre optic link will substantially reduce mass bandwidth costs. But Mr Kariuki is not holding his breath on that one.




"Costs will not come down immediately as investors in the normally cash-intensive business will be keen to recoup their money first. When it comes, we will definitely weigh our options, but right now we have the most optimal technology," he argued.
Sovaya is promising to sell its product at a shilling a minute, regardless of what the customer is using it for, which is a departure from per-download rates. This service will largely be based on the use of scratch cards, but there is also the option of a monthly charge that depends on the number of computers the client has, with a single one attracting Sh3,500 and over 11 units tagged at Sh24,000 per month.
I put it to the duo that their intention to go into add-ons like a business directory, social networking and even remote surveillance was likely to divert their energies from the core business of being a seller of broadband into content provision and equipment retailing.
"We do not see any contradiction. In any case, we believe this link has to add value. For a service like social networking, our role will be limited to providing a platform. Even on the directory, we expect any related work to be light. And on surveillance, we are scouring for partners who can sell necessary props like cameras," argued Mr Owino.
The firm is warming up for a February launch. The partners say they have invested about Sh80 million in hoisting the network with most of it coming from personal savings and at least 15 per cent from an Eximbank loan. Most of the money has gone into assembling equipment — masts, IP phones, billing software, a monitoring room — and a 20-strong workforce that includes 15 engineers.
Mr Owino downplays the firm's small size and lack of marketing gravitas, saying word of mouth will be its biggest ally. "The response has been good, judging from the inquiries from those who have detected our signals and feedback from the initial 400, mostly domestic customers we have attracted in Nairobi," added Mr Owino.